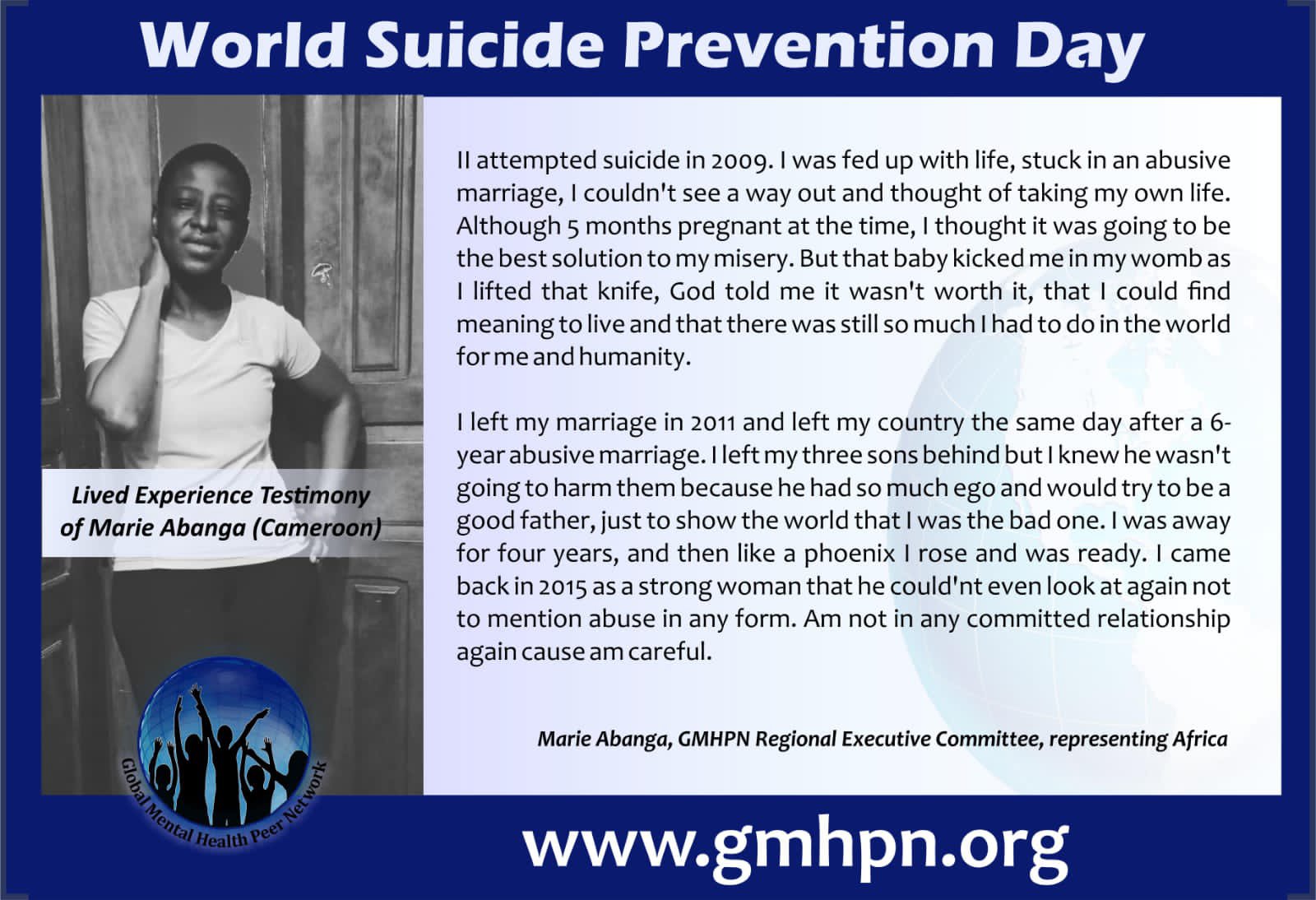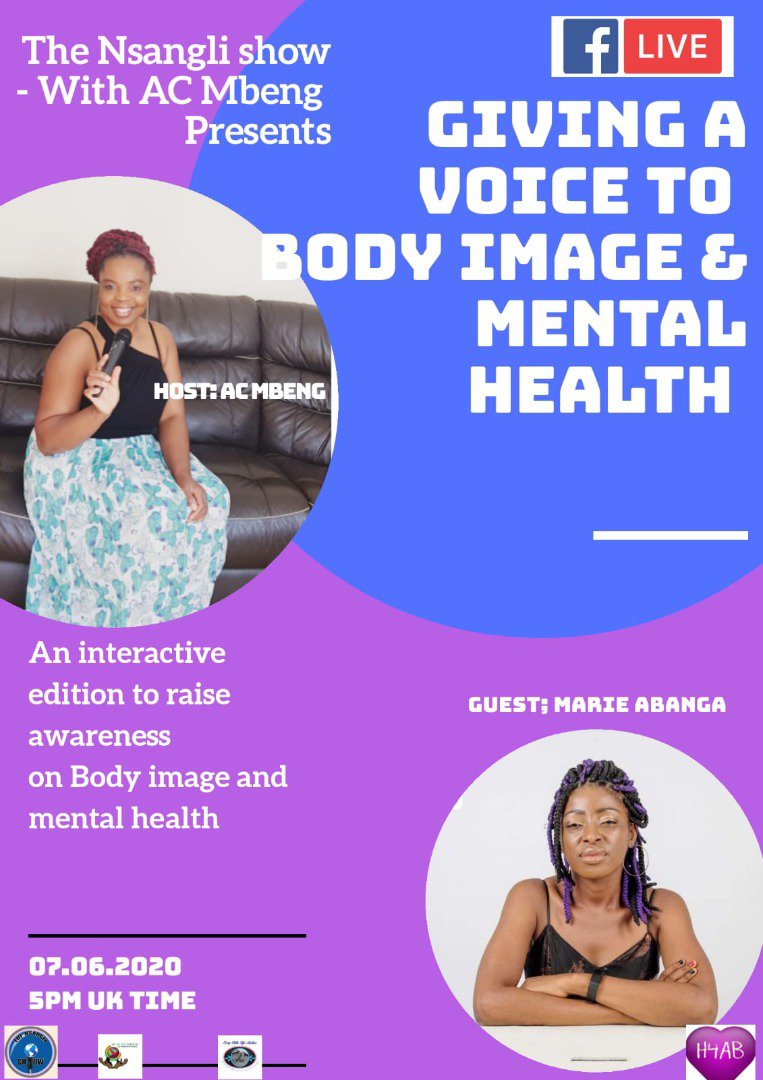 Our founder keeps honouring invitations to raise awareness on mental health and mental illnesses on different shows. In the past weeks she participated at the following:
1. "Lived experience with Mental Illness", hosted by Global Mental Health Peer Network (In Our Voices) and the focus points where as follows
-Receiving a diagnosis (how to handle the information)
-Holistic Health Management
-Effect of stigma and combating stigma
Watch that show here: https://youtu.be/vkz5xCavyaY

2. A presentation on Self Confidence to the world pulse a
3. Ambassadors (World Pulse is an independent, women-led social network for social change. By harnessing the power of technology to accelerate women's leadership, they are speeding up the pace towards gender equity), it was organised by the house of hope. The main focus of this presentation was to show how lack of self confidence can drastically affect mental health.
3. World Suicide Prevention day 2020: Let's talk awareness, prevention and stigma by the Voice of Hope Media on the occasion of World suicide prevention Day. she also joined in her capacity as a Psychotherapist; Executive Representative for the African Region for Global Mental Health Peer Network, and country executive- Cameroon.
The discussions were structured around the following topics
1) What is suicide
2) What is suicide Prevention
3) What are the causes of suicide
4) What can be done to stop or prevent people from committing suicide?
5) What are some of the cultural and traditional believes towards suicide?
6) What are the short and long term effects of someone who is suicidal, has had suicidal thoughts has had failed attempt in committing suicide?
7) What can we do as individuals or as a community to help these individuals?
8) What is your final or general advice to anyone out there bearing in mind that suicide can directly indirectly affect individuals
9) Should we limit suicide prevention only for one day a year?
Watch that show right here: https://youtu.be/P7UmIwOyWd4
Do not suffer in silence, we are offering psycho-therapeutic support so do not hesitate to reach out to us
Do you want to invite our founder to be a guest on your show or platform?
Do not hesitate to reach out:
Kindly email us at: hope@hope4abusedbattered.com
Visit our website www.hope4abusedbattered.com
Give us a call/WhatsApp # +237672576011
#YouAreNotAlone
#HelpIsHere
#Suicideawareness
#Suicideprevention
#MentalHealthMatters
#mentalillnessisreal
#SelfConfidence
#thereishope
#bethehope