We identified four areas to focus our work and resources on as follows;
1. Domestic Violence and Gender Based Violence
2. Mental Health and Mental Illness
3. Adverse Childhood Experiences
1) Offering legal and psychotherapeutic support to victims of Domestic violence and Gender Based violence;
2) Offering psychotherapeutic support and advocating for better care of persons living with a mental illness or mental health challenges;
3) Offering psychotherapeutic support to persons struggling with 'Adverse Childhood Experiences';
4) offering psychotherapeutic support for emotional wellness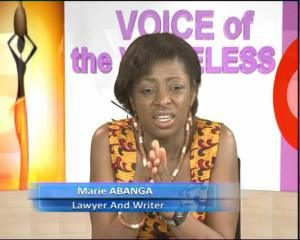 Our founder has been there, you know right under a bed for real, hiding herself , trying to run away from all the pain and hurt and shame and violence and abuse which that particular day saw her only daughter born the day before, leave the hospital in a white bedsheet to be buried. She knows first hand what it feels like to be hopeless, how you try to stay alive throughout so much abuse where you are literally battered and left tattered. She survived it all and is now thriving even if the scars are still there.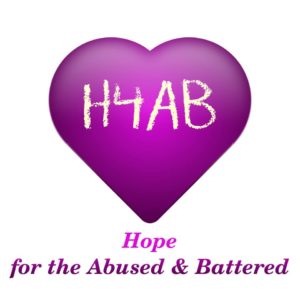 She therefore created this association to bring hope to the abused and battered. Be it Physical, sexual, financial, emotional, moral, psychological and even spiritual abuse, be the violence from domestic and intimate relationships or in a professional milieu, or even from adverse childhood experiences. She has been a victim and is now a survivor.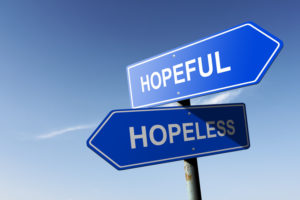 Hope is the one thing that keeps one going even when one is seemingly losing their sanity. Mental Health challenges are for real, and we have had first hand experiences of the intricacies involved. Hope leads to faith in the resilient power of the human spirit. It is deeply connected to love and empathy, it is one of the three essential virtues prescribed by the christian teachings.
We are deeply honoured to have gotten to a point where we can offer services to bring hope to the hopeless. Every person of goodwill is invited to join us #BetheHope we want to have at all times. We have thus identified the above areas to focus on, and to collaborate on so that together we help people reverse from hopeless to hopeful.
Enjoy another poem of hers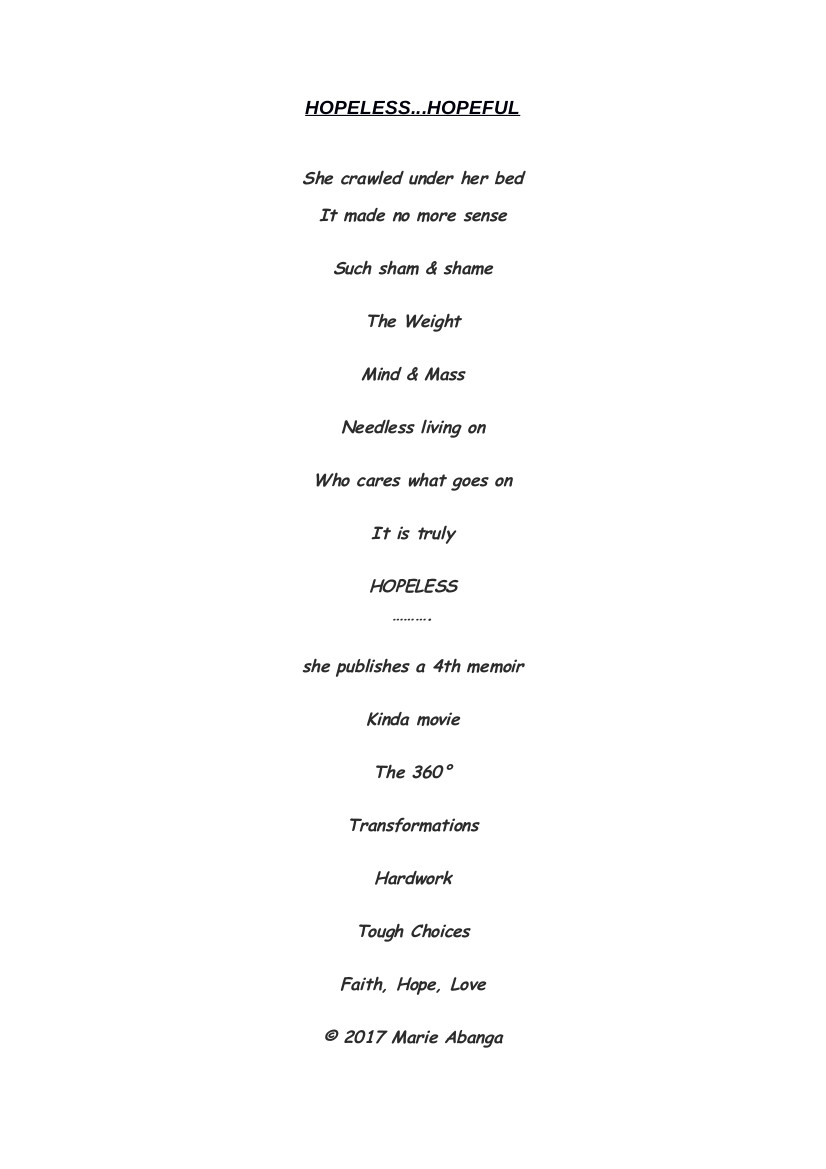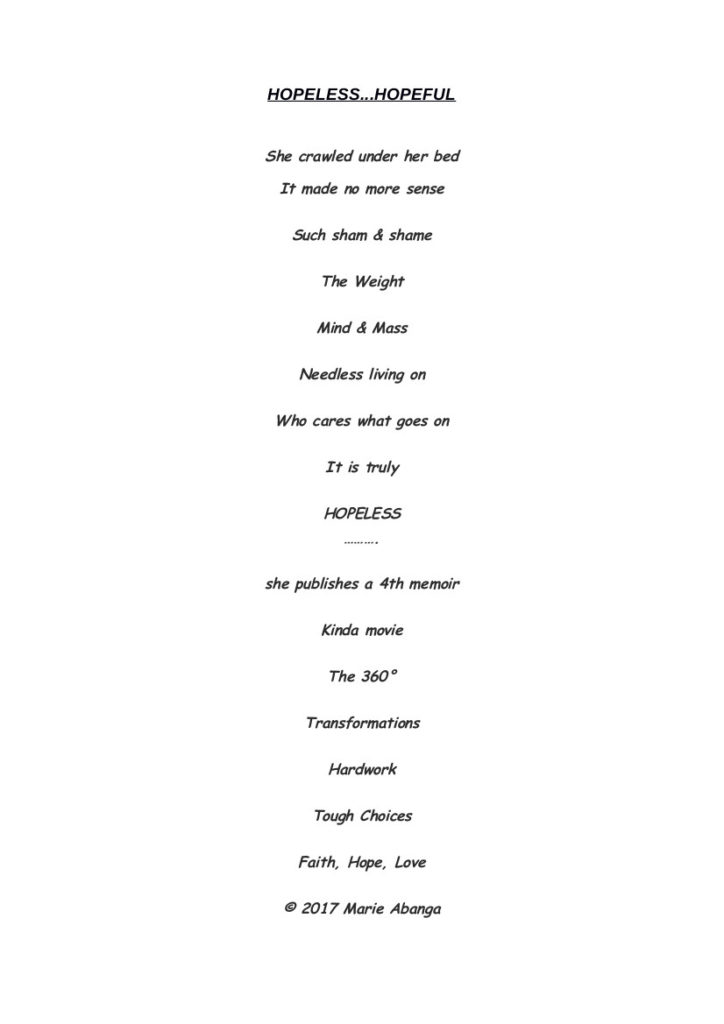 Kindly contact us to find out more about our work, and how you can join us make a difference.