We have marked out three projects to start with as soon as we find the resources and partners.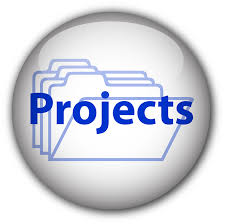 Open a Shelter for victims of Domestic Abuse and Gender Based Violence; as well as for victims and survivors of rape and sexual abuse. The shelter will have in person and out person facilities;
Open a mental health care support center in the city of Douala Cameroon. In the city of Douala Cameroon which is the economic capital of Cameroon, for a population of over 2.5 millions, there is only one psychiatric ward in the main public reference hospital. There are a few other private neuro-psychiatric centers, but no mental health care support centre. Having worked for 2 months at the psychiatric ward mentioned, and witnessed 1st hand the challenges on the ground with only one resident psychiatrist and no psychologist, our founder who holds both a diploma in psychology and in Cognitive Behavioural Therapy, wishes to dedicate her services to such a center where people abused and battered by life and now living with/and or affected by a mental illness or mental health challenge can come for support care services;
Run an anti-rape and sexual abuse campaign in Cameroon with primary target beneficiaries being children of school going age and young adolescents as well as their parents and caretakers.
Kindly do not hesitate to contact us if you would want to support any of our projects. kindly contact us and we will be more than please to get back to you as soon as possible. You could also donate to our founder's go fund me campaign right here